1track
biography
Im a 26 year old life long guitarist.I live for music,it is my one and only true love.
0

October 26th, 2006 + 11:10 PM
·

1track
when i add songs to my playlist and try to listen to them using the amp it doesnt work.i can hear the song cut in for a split second then it goes back out.the only way i can listen to any songs on the site is by downloading each mp3. any suggestions would be great.
3

October 22nd, 2006 + 6:10 PM
·

1track
Ive been playing lead guitar for 5 or 6 years.The only scales I really know are the pentatonic scales. I would like to know more about some of the other scales like Mixolydian,Dorian etc.Can anyone help?
Alias:
1track
Status: Offline
Threads:
2
Posts:
4
Songs:
0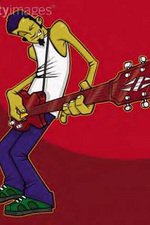 Joined: September 11th, 2006
Last login: December 04th, 2006
My Messengers
| | |
| --- | --- |
| AIM: | n/a |
| ICQ: | n/a |
| Skype: | n/a |